Leadership Development
Develop the competence and confidence to lead others effectively and harness the potential of teams. We use the Big 5 – intention, awareness, mindset, inclusion and communication – leadership principles to provide a framework that builds your personal agency and capability.
Leadership theory and activities are delivered via five learning modules over five months. Follow-up coaching embeds these learnings and supports you to implement them in the workplace.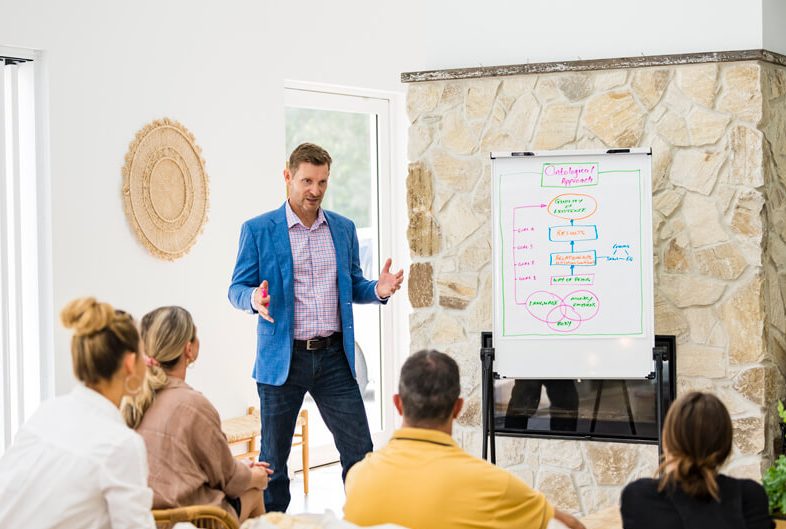 "Leaders who promote psychological safety are able to liberate the potential within their teams and harness the power of collective intelligence."
CREATING A SOLID FOUNDATION
Introducing the Big 5
Leadership Horsepower has been delivering leadership development across the globe in a variety of environments and cultures for over 20 years. During that time we have identified 5 Principles that will stand any leader in good stead to execute their role and to liberate the potential of their teams.
We call these principles, the Big 5! Why?
If you have ever been to Africa, you will know that out on Safari, the aim is to spot and identify with the Big 5 – Lion, Elephant, Leopard, Rhino and Buffalo. If you are lucky enough to see all of those 5, then your experience of the flora and fauna is markedly improved.
The metaphor in the Big 5 Leadership principles is similar. If you get the 5 principles correct, you can set yourself and others up for success. The uniqueness of your leadership will come down to everything you do in between, your nature, personality and unique gifts.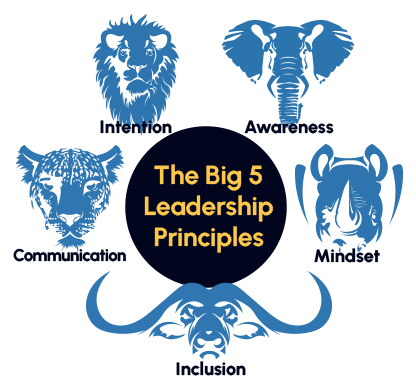 INTENTION
Create a framework for leadership that creates the conditions for success.
AWARENESS
Increase emotional intelligence skills to understand your impact on others and develop healthy relationships.
MINDSET
Develop a high-performance mindset that embraces wellbeing, performance and continual learning.
INCLUSION
Build a culture of trust that promotes innovation and collaboration.
COMMUNICATION
Use effective communication skills and media to ensure messages are open, clear, and understood.
Curious to know your leadership blind spots?
We'll use these leadership principles throughout your leadership development. If you want to explore this now, take the quiz and receive a scorecard instantly. It'll provide you with instant, actionable steps on how to improve team engagement and performance.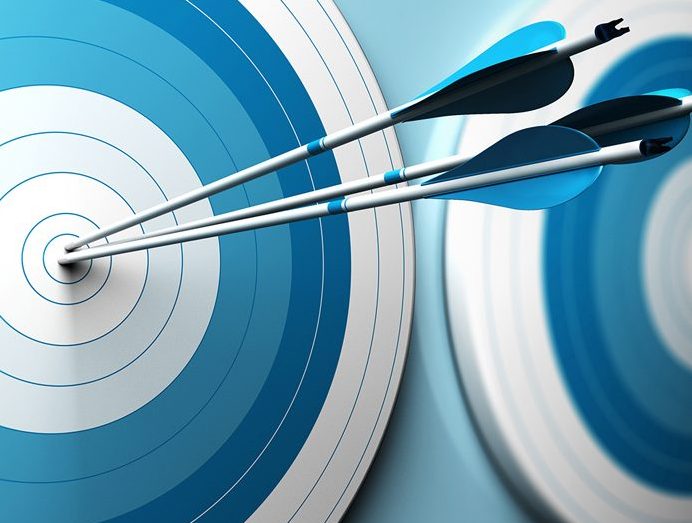 Leadership development can give you:
A clear roadmap of the fundamental tools to lead others

The foundations you need to create the conditions for success

Deeper self-awareness and understanding of human behaviour and motivation that support collaboration and engagement

A clearer understanding of what high performance looks like to align and coordinate team effort

A trusting culture that harnesses the power of diversity and unlocks the potential of teams.
Stuart is highly engaging in group sessions, has a depth of knowledge and experience in leadership that's inspiring  and has a remarkable ability to transform the 'theoretical' training into actual outcomes, growth, and personal development for almost any level of staff within an organisation.  I couldn't recommend Stuart more highly!
Aaron Blackman, Founder & CEO – Retail Express