The Horsepower
Experience
The Horsepower
Experience
Equine Assisted Learning
Our signature program provides a unique environment that supports personal transformation for individuals and teams.
Experiential activities, such as Equine Assisted Learning (EAL), encourage you to examine your actions, thought processes and even emotional responses. Horses mirror and magnify your behaviours and emotions to give real-time feedback, allowing you to reflect internally to find better strategies that promote successful outcomes.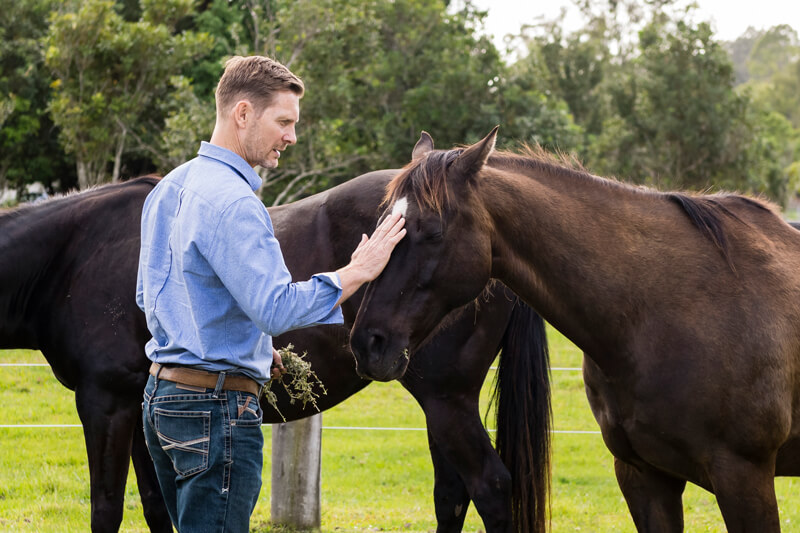 Equine Assisted Learning has been proven to enhance and improve emotional intelligence skills and social skills and develop better self-regulation.
By utilising your observation skills and trusting your inner emotions you will discover new ways to live and to lead.
How Equine Assisted Learning works
With EAL, the horse acts as a partner in the participants learning, a fellow facilitator who responds to the feelings and actions of the participant. This is because horses have a highly evolved survival mechanism that can recognise threatening or safe intent from up to a kilometre away. Hence, their survival as a species.
Because of this unique attribute, horses act as a mirror for the person's internal state and will react accordingly. This will usually be a non-verbal cue that's information for the participant. They need to act whilst finding a way internally to overcome or capitalise on emotional energy, thereby finding their own solution to their inner emotional state.
People who engage with EAL leave with:
deeper insight into themselves

greater confidence

improved awareness of others.

raised emotional intelligence

enhanced relationship and communication skills
This program has proven time and again to provide the deepest impacts on both personal and professional learning.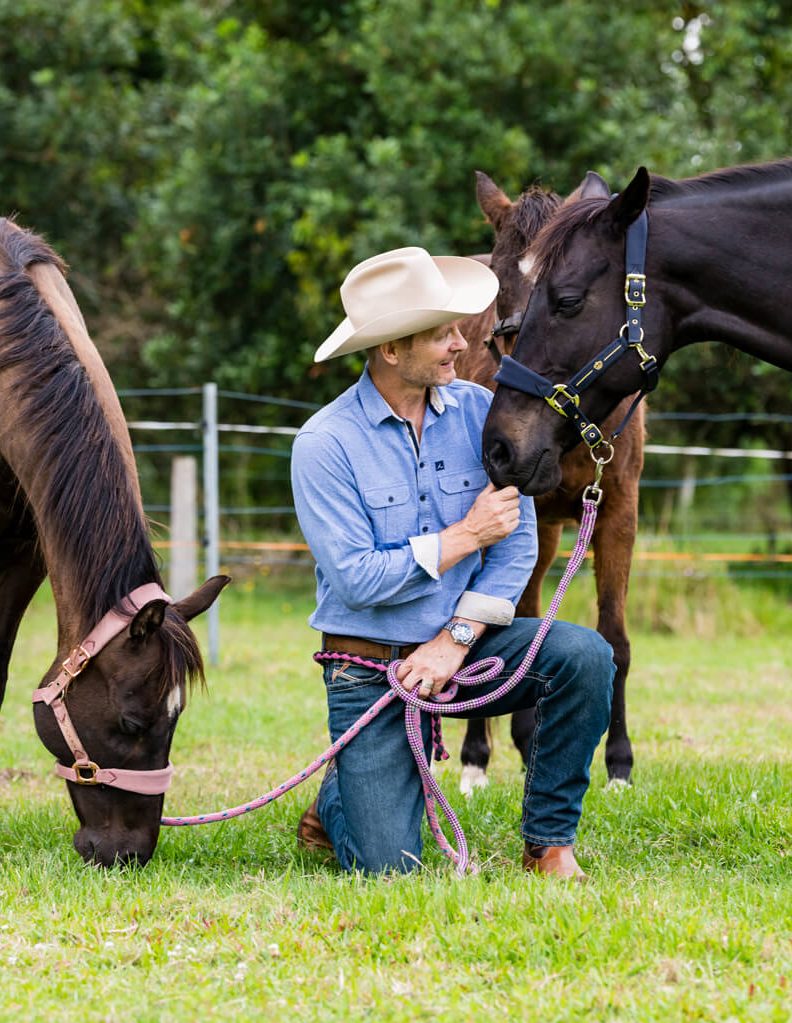 Horsepower Leadership is such a lifechanging course. It was amazing to see and experience how the horses taught my team and I and really got us all engaged together. I have spoken to all the members of my team since the session and everyone had an amazing day and gained so much from it. I am sure you will see many more teams from within Sandvik completing this experience from the feedback we have given internally. Once again thank you so very much for the day.
Paul Ogier, Remote Monitoring Centre Manager, Sandvik Mining